Using Guest Bloggers to Create Attendee Engagement and Drive Attendance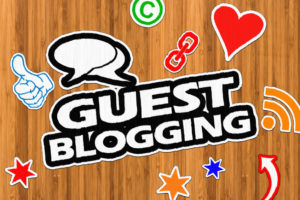 Are you looking for new ways to drive attendance to your event while creating engagement prior to the start?   Here are a few tips on using a guest blogger to start a conversation before the conference to help drive engagement and attendance.
Guest Bloggers – Author's Matter
Creating good content is important for social media engagement.  What better way to get attendees engaged in a topic that will be covered at an upcoming conference than asking a speaker to be a guest blogger.
It is important that you are clear on your expectations when considering a guest blogger.  A few things you should communicate in advance are:
What type of post are you looking for?

Do you want a social media post which is normally around 140-characters? If yes then encourage them not to just post a description of their session but to start a conversation! Ask them to briefly describe their session, throw in a question to encourage engagement and then wrap with a join me at XYZ Conference to learn more!   And make sure when you schedule their post to publish, that they are available for the day to continue the conversation.
Or a blog post which is typically around a 1000 word article? Blog post would allow them time to expand on a topic related to their session and wrap with details on the upcoming conference.  It is important to clarify that you are asking them to provide content on their area of subject matter expertise, not to write 500 or the 1000 words on what their company or organization does.

What work does this require on your end?

Remember as you embark on this adventure, not everyone can write well!! These posts should include clear points, proper spelling and grammar and include an active voice so if you go down this road it is important you have a team member assigned to management of this that can think strategically about the content to ensure it will resonate with your audience.

The Benefits . . . .

If you have 15 speakers confirmed for an upcoming event and each provides content for a blog post, that gives you 15 weeks of blogs that will all tie back to your upcoming event from content experts
Looking for an Experienced Event and Meeting Planner team? Give Us a Shout – Here!