Women Executive Leadership at HSN Event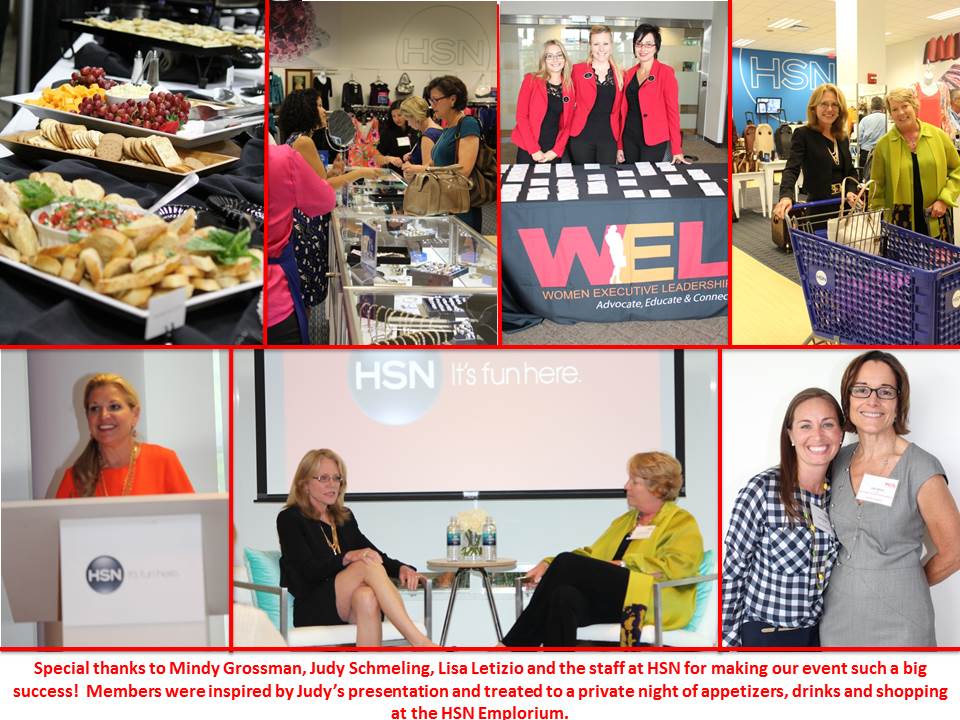 Earlier this year we signed on a new client, Women Executive Leadership (WEL), an organization that advocates, educates and connects accomplished women. WEL is a not-for-profit organization whose primary purpose is to increase the number of women serving on corporate boards. We work with WEL as administrative support and planners for their quarterly and yearly events.
On June 2, the DeMarse Team traveled out to St. Pete to work our first WEL event, held at HSN. Judy Schmeling, COO & CFO of HSN, Inc., shared with event attendees her career path and the lessons she learned along her journey. Throughout her empowering presentation Judy advised that there is no one clear path to reach your goals, both personally and professionally-sometimes it is about taking a step back in order to move forward in your career. After her presentation and Q&A session, attendees had the opportunity to explore and shop at the HSN Emplorium.
Thank you to event sponsor HSN and Judy Schmeling for a truly memorable event!