Set the Tone for Your Event
Registration and Check-in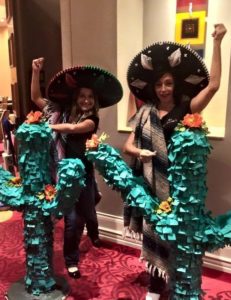 Registration is the first chance you have to make an impression on your attendees.  A well-polished check-in process sets the tone for the caliber of the event to come.  As you start to design your check-in process consider what experience you want for your attendees?  Do you want them greeted by miles of rope and stanchion with signs and kiosks providing self-check-in options?  Or do you prefer the personal touch?
At DeMarse Meetings we believe in old school customer service by always greeting our attendees with a personal touch.  Below are a few things to consider when designing your on-site registration experience:
Numbers do matter!  Having ample staff during peak periods is the #1 component to success.
Easy Flow is the way to GO!  Consider how you want attendees to flow through registration.  Are you looking to push through a large number of people over a short time period?  Or do you have a complicated registration process that requires time and a personal touch?
Generic or Personalized? Are the conference bags or materials you are distributing specific to an individual or generic? If they are generic you can add a quick grab and go station to speed up the process.
There is not a one-size-fits-all solution to registration.  Make sure to walk through the process as an attendee and ask yourself "Is that how I would want to be greeted if I was attending this event?"

Interested in designing a registration experience for your guests?  Give us a call!  DeMarse Meetings & Events Agency – We Will Work Our Heels Off For You