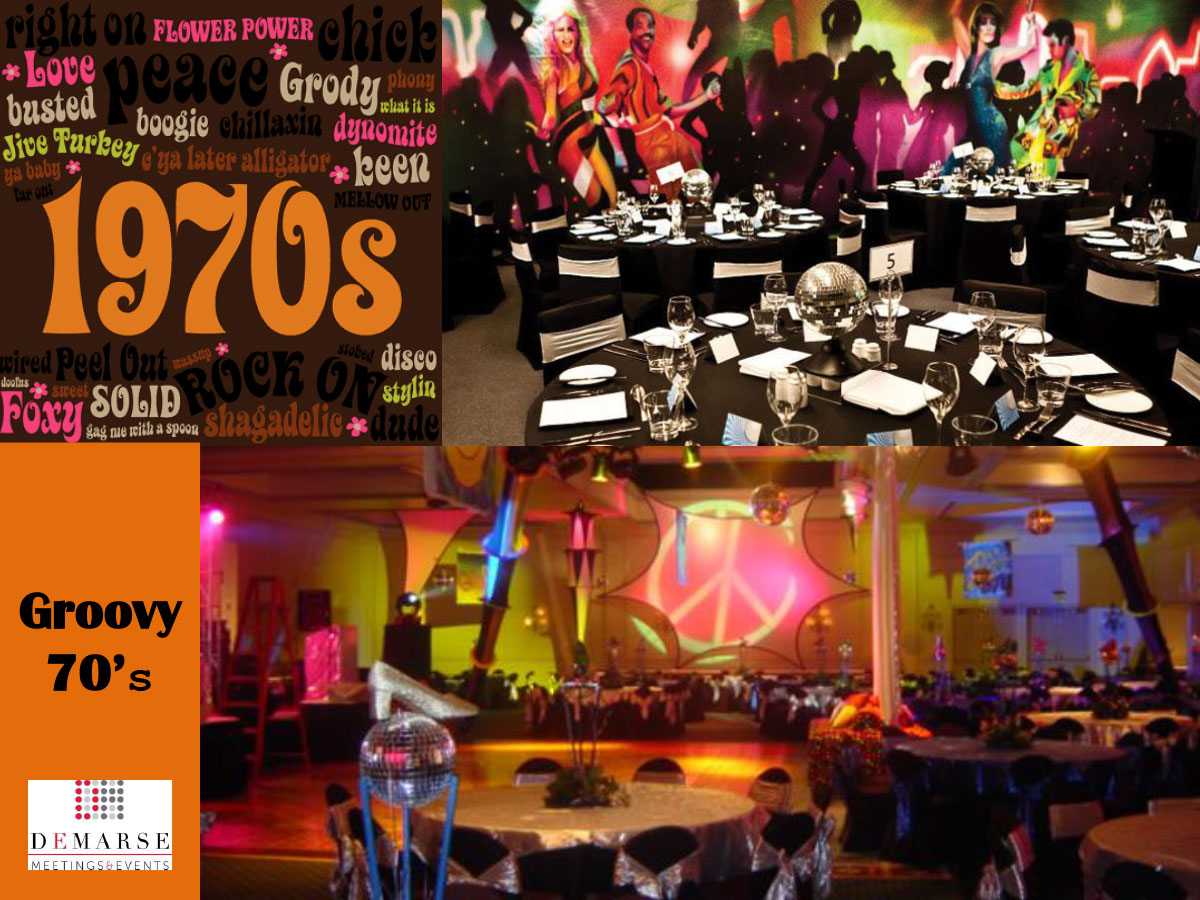 A 70s themed corporate dinner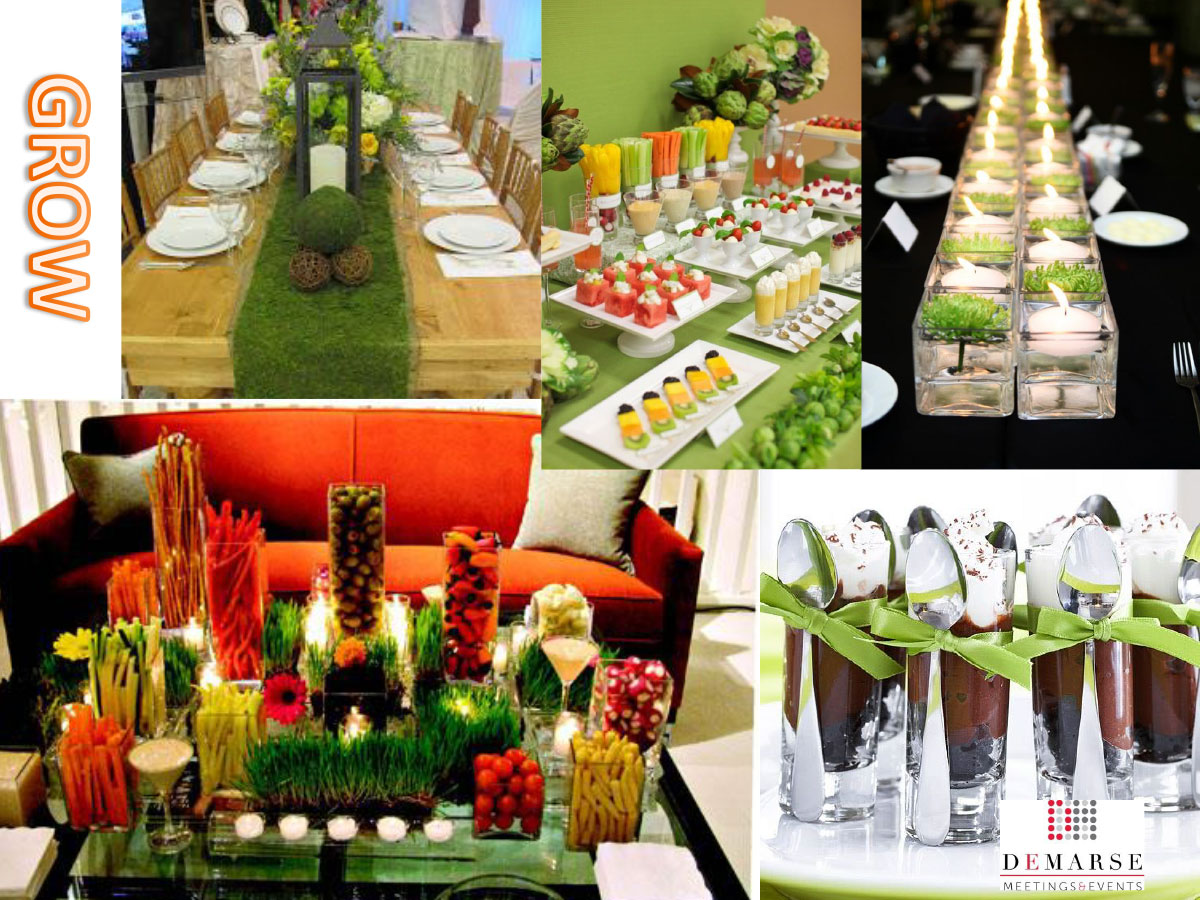 Is your organization growing? Find fun ways to put a theme around what is happening in your organization
Add some Latin flair to your next event
Crisp colors and clean lines at a modern Miami inspired event.
Take a trip on a magic carpet ride during a Moroccan themed event.
We can incorporate your favorite colors for a customized luncheon.
A fun and elegant take on a pirate themed party
We can incorporate your logo in creative ways throughout your entire event.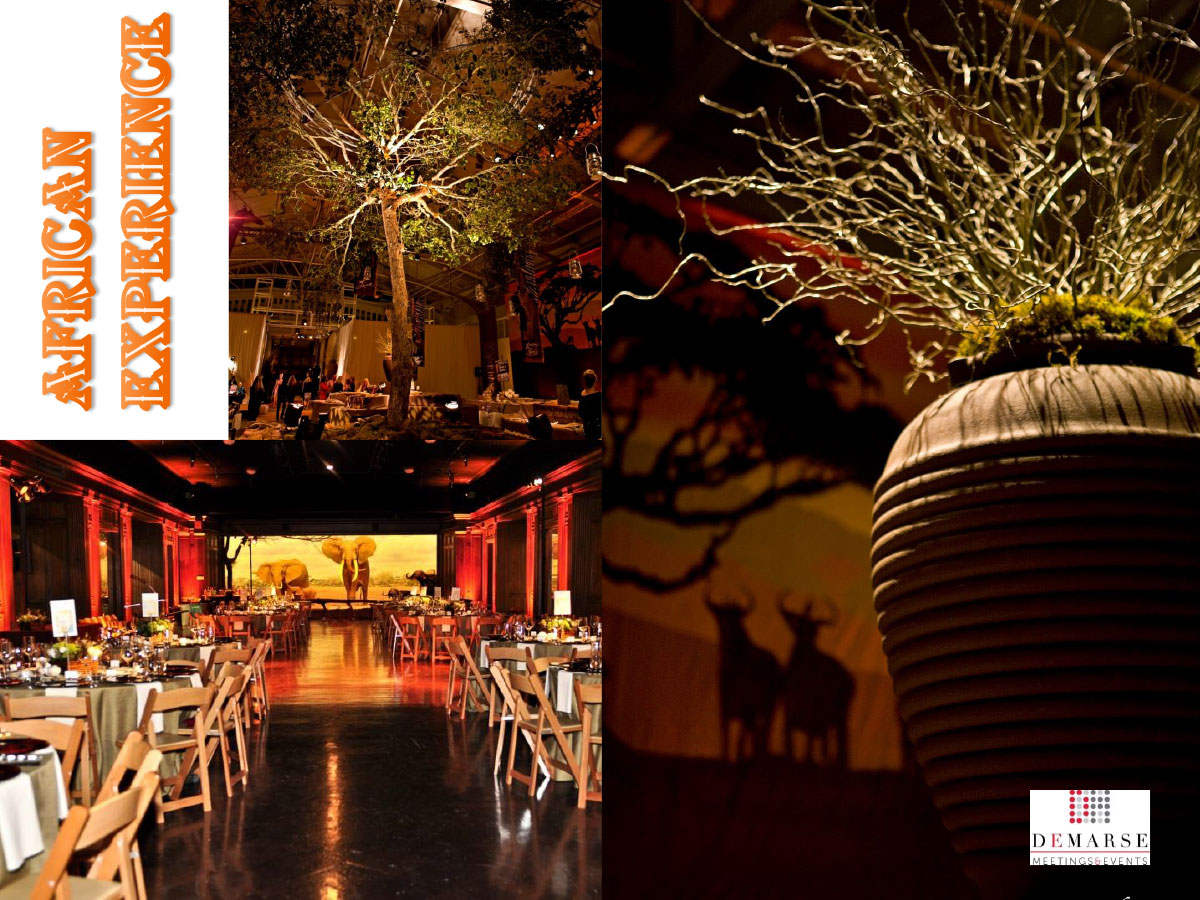 A safari inspired themed dinner.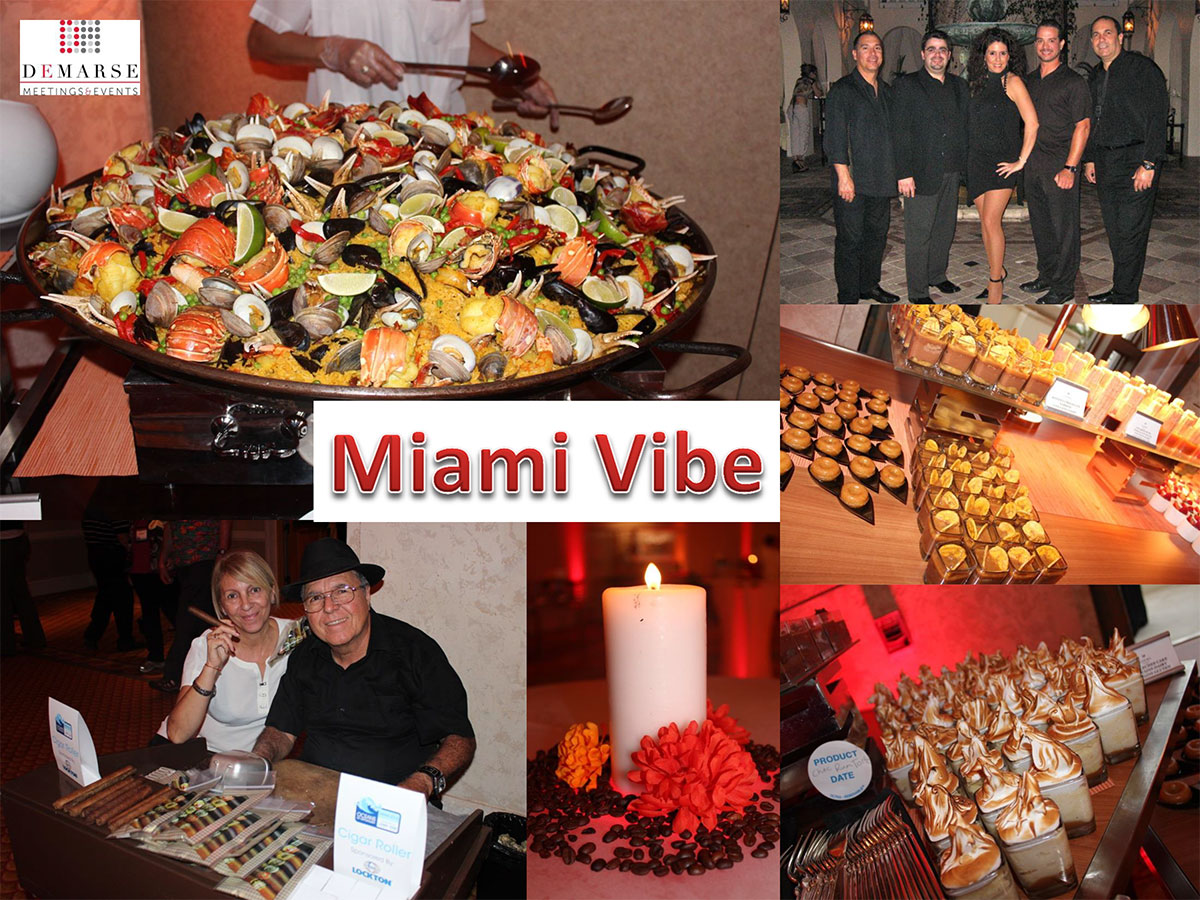 What better way to kick off an event then to give attendees a taste of the conference's host city?